Name:
Nashoda Rose
Random Fact 1:
I have a fan girl crush on R.K. Lilley. I love all her books. I haven't met her..yet, but maybe one day.
Random Fact 2:
I was eating chicken wings one day and suddenly stopped, put it down and never touched any meat again for 19 yrs.
Random Fact 3:
I'm terrified of flying. I had to go to the hospital before one flight because I was so stressed out my jaw locked shut. I still fly as I never want it to stop me from enjoying life, but damn it sucks.
Random Fact 4:
I smashed my car into a hydro pole when I was in my late teens. The wires fell on my car and I was so scared I jumped out. A big big no no. The cop couldn't figure out how I was still alive. When she looked down at my feet, she saw I was wearing rain boots. They saved my life.
Random Fact 5:
I'm secretly in love with two men. Shsh…Logan and Deck. And since I've been working on ""Overwhelmed by You"" it looks like I'll have a third…Ream.
Okay fine, I'll be realistic…Jason Statham and Chris Hemsworth.
---
---
Tear Asunder Series
With You (Tear Asunder, #0.5)
Sculpt is an illegal fighter.
He's also the lead singer of a local rock band.
No one knows his real name.
And from the moment I met him, he made me forget mine.
In order to convince Sculpt to give me self-defense lessons, I had to follow his one rule—no complaining or he'd walk. I didn't think it would be a problem. I could handle a few bruises. What I hadn't anticipated was landing on my back with Sculpt on top of me and my entire body burning up for him.
I tried to ignore it.
I failed of course. And having a hot, tattooed badass on top of me week after week, acting completely immune to what he was doing to my body—it was frustrating as hell, so I broke his rule—I complained.
Then he kissed me.
Author's Note: This novella is Sculpt and Emily's beginning and how they met. It is an extra and not required to be read before "Torn from You". Their story and what happens to them is the novel "Torn from You".
*Warning* Huge cliff-hanger. Like huge! But "With You" and "Torn from You" are released on the same day.*
Torn from You (Tear Asunder, #1)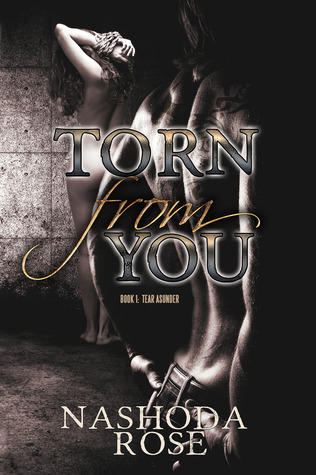 Love is like an avalanche. It hits hard, fast and without mercy.
At least it did for me when Sculpt, the lead singer of the rock band Tear Asunder knocked me off my feet. Literally, because he's also a fighter, illegally of course, and he taught me how to fight. He also taught me how to love and I fell hard for him. I mean the guy could do sweet, when he wasn't doing bossy, and I like sweet.
Then it all shattered.
Kidnapped.
Starved.
Beaten.
I was alone and fighting to survive.
When I heard Sculpt's voice, I thought he was there to save me.
I was wrong.
(It is highly recommended to read "With You" the novella first).
*Warning: This book contains some disturbing situations, strong language and sexual content. Over 18 years.
This is a love story with some dark elements. Dark contemporary romance. No cliffhanger and next in the Tear Asunder series is Ream's story (the band's lead guitarist).
Overwhelmed by You (Tear Asunder, #2)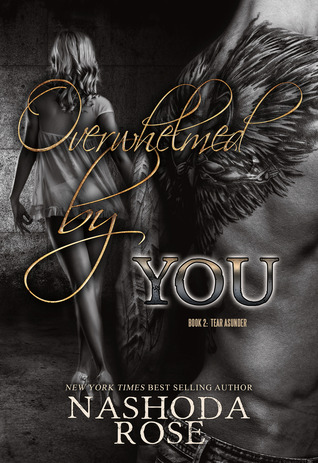 Love is ugly and secrets will destroy you.
KAT
I don't beg.
I don't cry.
And I don't give second chances.
Ream, the lead guitarist of the rock band Tear Asunder, deserves a gold medal for best dick move ever when he ran the moment he discovered my secret after two days of hot sex. Then he brings some chick to my coming home party from the hospital—after being shot.
I hate him.
Until …
Ream's six foot two frame unfolds out of the car after being gone on tour for eight months. I stared. And in my defense, any girl would stare. It would almost be rude not to because Ream was the type of guy who stood out. Not because he was loud and obnoxious. No, it was because he was the complete opposite. Subtle and dangerously quiet. If he spoke, you'd better hope he liked you because otherwise you'd be falling at his feet begging for mercy. Except me … I don't beg—ever.
But when our eyes locked, it was Ream's steady confidence that had my nerves shooting off like jet sprinklers.
Then…
Ream told me he didn't need a second chance because he was still working on his first.
REAM
Sex is ugly. It's using someone for your own narcissistic pleasure. I did it, but hated it—until her. She was unfuckinexpected. Then I had to wreck our beginning with my screwed up past. I don't deserve her, but I'm selfish and I'm taking her anyway. This is who I am and it's too late to change me.
*Warning contains violence, sexual content, and coarse language. Some scenes may be triggers. Mature audiences 18+
A contemporary romance with lots of angst.

Nashoda Rose lives in Toronto with her assortment of pets. She writes contemporary (NA) romance with a splash of darkness, or maybe it's a tidal wave. Her novella ""With You"" is the first in the Tear Asunder series, followed by the novel ""Torn from You"".
When she isn't writing, she can be found sitting in a field reading with her dog at her side while her horses graze nearby. She loves interacting with her readers on Facebook and chatting about her addiction—books.